Hats
Approach Clothing's Vineyard Vine hats are perfect for anyone looking for a casual, sporty look! Our selection includes a wide variety of colors and designs that'll match any outfit. An adjustable strap in the back makes changing the size of the cap easy. Made well with 100% cotton materials and a solid, preexisting curve to the brim, all the caps are comfortable expressions of one's athleticism. Even when you're not on the field playing lacrosse, crew, field hockey or volley ball, for example, you can still have the athletic look and feel you enjoy.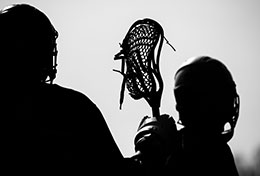 Maybe you're going into the city to hang out with a few lacrosse friends on a Saturday night. Or you might be spending some time with your family at the beach. Regardless of what you might be getting into, Vineyard Vine hats offers a style and fit that'll make you feel even more confident about the look you're going for. When you're looking for a classy cap, make sure it has the iconic whale embroidered on the front. While everyone else wears the same old gear, go your own way and distinguish yourself with a unique, sleek design. Nothing's like looking sharp with a clean and fresh brand new cap!
Lacrosse Hats
Whether you're looking for something nice to wear after lacrosse practice or when you're on the river for crew, our hat selection has something versatile for anyone. Go ahead and break a sweat while wearing it or save it just for when you're going out. Wherever you intend on wearing it and why, these hats are ideal for anyone who plays lacrosse, crew, field hockey, volley ball or any other sport. The athletic, fashionable look and feel of each and every one of these caps will keep you feeling comfortable, cool and classy on and off the field!